Large selection of cat food in Albuquerque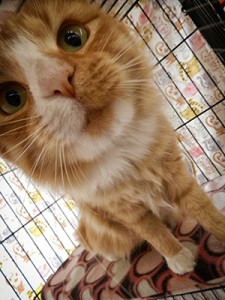 The cat food you buy can have a dramatic impact on the quality of life for your cats. Good nutrition contributes to their overall health, giving them the building blocks they need for strong joints, lean muscle, good digestive function and a hearty immune system to name only a few of the benefits.
The right nutrition could be the key to a longer and healthier life for your cat and a more rewarding relationship for the both of you.
Different Food for Different Cats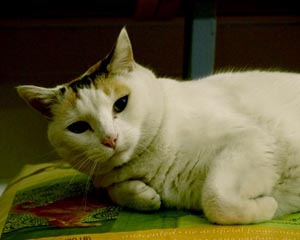 Here at Clark's we understand that, just like people, every cat is different.
When we help you find just the right cat food for your feline there are many things we want to consider, such as
How old is your cat? The dietary needs of a kitten can be very different than the needs of an older cat
What is your cat's breed? Some breeds are known to have certain issues such as sensitive stomachs or excessive hairballs.
Does you cat live indoors, outdoors or both in Albuquerque? This can also give us an idea about your cat's activity level.
Is your cat overweight or underweight? Both issues can be an indicator of improper diet and poor utilization of food.
Any special considerations like poor mobility, urinary tract issues? Any food allergies or intolerances? We carry grain free diet and limited ingredient diet cat food that may help.
Does your cat drink water readily? Some cats will refuse to drink standing water. For those cats a raw or canned food is a good way to get them the hydration they need.
And the big question, what does your cat like? Cats are known for being a bit picky, and we know even the best quality food does no good if your cat just turns their nose up at it. We can point you to some of the most palatable foods around.
More and more cat owners are straying away from declawing their cats and moving towards more humane ways to modify their cats behavior. One great way is a product called Sticky Paws. Sticky Paws is...

February is Pet Dental Awareness month and here at Clarks we take dental health very seriously. Proper oral health is very important in a cats life. Poor dental habits can lead to many health issues...

Often times cats will scratch furniture or mark their territory with urine during stressful situations. These situations can be caused by being in a multi-cat home, being in a new environment or by bringing home...
Our pet shops have a large selection of cat food in Albuquerque. 
Clark's Pet Emporium
4914 Lomas Blvd NE
Albuquerque, NM 87110
Phone: (505) 268-5977
Fax: (505) 266-2306
| Weekday | Store Hours |
| --- | --- |
| Monday | 10AM - 6PM |
| Tuesday | 10AM - 6PM |
| Wednesday | 10AM - 8PM |
| Thursday | 10AM - 6PM |
| Friday | 10AM - 8PM |
| Saturday | 10AM - 6PM |
| Sunday | Noon - 5PM |
Clark's Pet Emporium
11200 Menaul Blvd NE
Albuquerque, NM 87112
Phone: (505) 293-5977
Fax: (505) 292-0962
| Weekday | Store Hours |
| --- | --- |
| Monday | 9AM - 7PM |
| Tuesday | 9AM - 7PM |
| Wednesday | 9AM - 7PM |
| Thursday | 9AM - 7PM |
| Friday | 9AM - 7PM |
| Saturday | 9AM - 7PM |
| Sunday | 11AM - 5PM |