A Great Source For Pond Supplies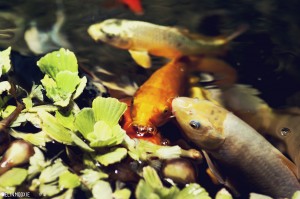 Both outdoor and indoor fish ponds add tranquility and wonder to any space, especially here in high desert.
A soothing sound of running water, swimming fish and pond plants will bring you pleasure.
We carry a high quality flexible liner and all the accessories you will need to create a pond of any size or shape that fits your home, yard, or business.
We have a range of pumps, filtration units, and products that will make cleaning easy.
Many types and sizes of filter media
Natural solutions for managing algae, disease,  and water quality
Chemical cleaners
Expert advice and water testing tools

Wide variety of pond fish
We have varieties of Goldfish and Koi in different colors and sizes.
Seasonally, we also have mosquito fish (gambusia)
Pond plants
In the summer we carry a large variety of pond plants
Water lilies, dwarf cattails, papyrus, and many more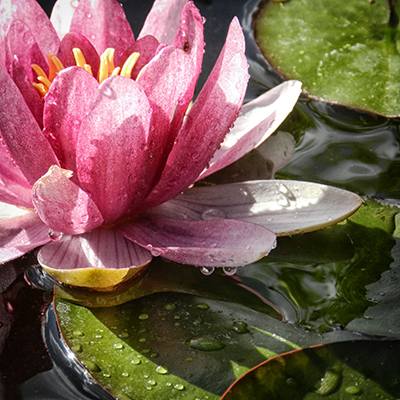 Get educated and prepared with our easy to read, printable PDF sheets outlining basic care. And remember, if you have any questions our helpful and knowledgeable staff is here to...

When adding new water to an aquarium whether you're starting a new aquarium or doing a water-change on an existing one. It is very important that the water is...
Our pet shops have a great selection of fish ponds in Albuquerque. 
Clark's Pet Emporium
4914 Lomas Blvd NE, Albuquerque, NM ‎
(505) 268-5977
| Weekday | Store Hours |
| --- | --- |
| Monday | 10AM - 6PM |
| Tuesday | 10AM - 6PM |
| Wednesday | 10AM - 8PM |
| Thursday | 10AM - 6PM |
| Friday | 10AM - 8PM |
| Saturday | 10AM - 6PM |
| Sunday | Noon - 5PM |
Clark's Pet Emporium
11200 Menaul Blvd NE, Albuquerque, NM ‎
(505) 292-6288
| Weekday | Store Hours |
| --- | --- |
| Monday | 9AM - 7PM |
| Tuesday | 9AM - 7PM |
| Wednesday | 9AM - 7PM |
| Thursday | 9AM - 7PM |
| Friday | 9AM - 7PM |
| Saturday | 9AM - 7PM |
| Sunday | 11AM - 5PM |