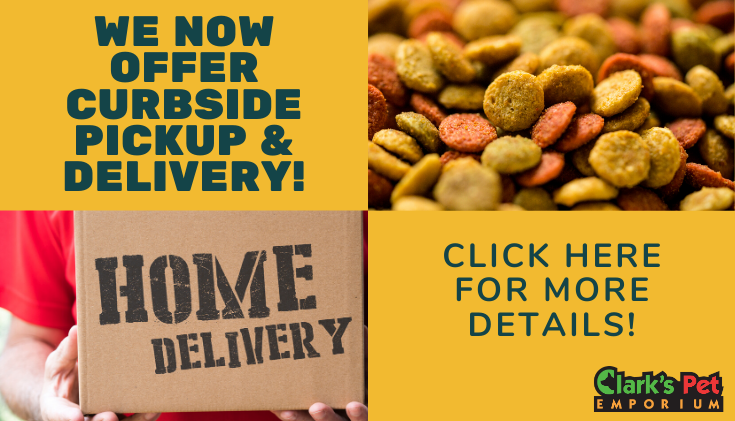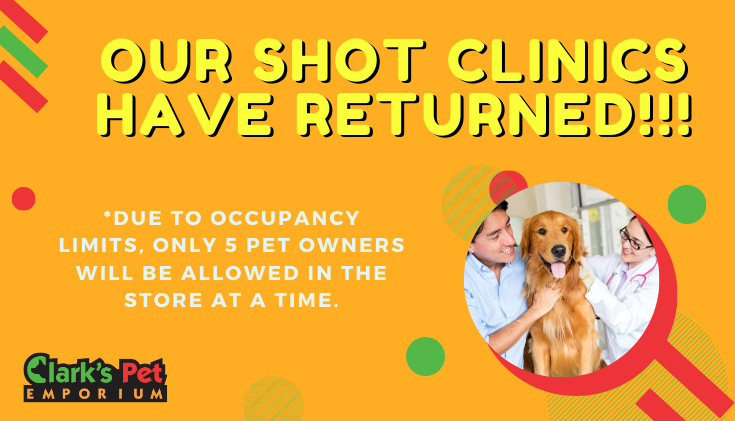 The two most complete pet stores in Albuquerque
Clark's Pets wants to be the most complete of the pet stores in Albuquerque. We offer a wide range of supplies, services, pet food, aquariums and even pets themselves. Our goal is for both of our pet stores to be the local go to place for everything relating to the needs of the pets here in New Mexico. That is why we also act as a resource linking to many useful community organizations. Let's look at what the best pet stores do for you!
Our pet stores offer a wide variety of products
We offer pet food and pet supplies for nearly every domesticated animal you can think of! Come to us if you have:
Birds: such as parakeets, lovebirds, finches, conures, cockatiels and anything else that flies!
Fish: whether they're saltwater or freshwater, in a pond or an aquarium, if you want your fish food as a flake, pellet, frozen or live we have what you need.
Cats: if it purrs we've got what it needs! Shampoo, brushes, scratching posts, litter boxes we cover all of your cats needs at our pet stores.
Dogs: There's always a whole lot of barking going on up our trees! We carry crates, kennels, brushes, trimmers and everything else that makes tails wag!
Reptiles/Amphibians: Who says it needs fur to be cute? We have pet food and care products at both of our pet stores for your snakes, lizards, turtles, amphibians and even spiders!
Small Animals: What else have you got? Rabbits? Mice? Chinchillas? Hedgehogs? We have pet food and supplies for them as well!
Our pet stores connect you with the pet community
We're not here just to sell products and make money, pet stores that are all about that miss the point in our opinion. Clark's Pets honestly cares about animals and works in partnership with a number of organizations that go the next step and really care for animals that need help. We're proud to work with:
Watermelon Mountain Ranch
PACA
ANEW
Cats Around Town!
Wildlife Rescue Inc. of NM
SpayNM
Animal Humane of NM
We invite you all to visit with these companies and be a part of what makes Albuquerque and New Mexico great for pets and all wildlife.
Our pet stores offer resources on your pet's food
We know that today's pet owner wants to know what is going into the food of their pets almost as much as they want to know what is in their own! Pet stores that ignore this are behind the times, while we strive to serve you. Please take the time to research your pet product purchases with:
Wellness Dog & Cat Food
Natural Balance Pet Foods
Midwestern Pet Foods
NutriSource & PureVita
Taste of the Wild
Premium Edge Pet Food
Petcurean Pet Nutrition
We hope you take the time to use these excellent resources so that you know more about what your pets are eating and using.
Clark's Pet Emporium pet stores are here for you!
If the above information didn't convince you that we're here, right in Albuquerque, making a difference for you and your pets then please come into our store, talk to our staff by phone or contact us through email. We're here to be the best pet stores in New Mexico and we're ready to serve you and your pets!