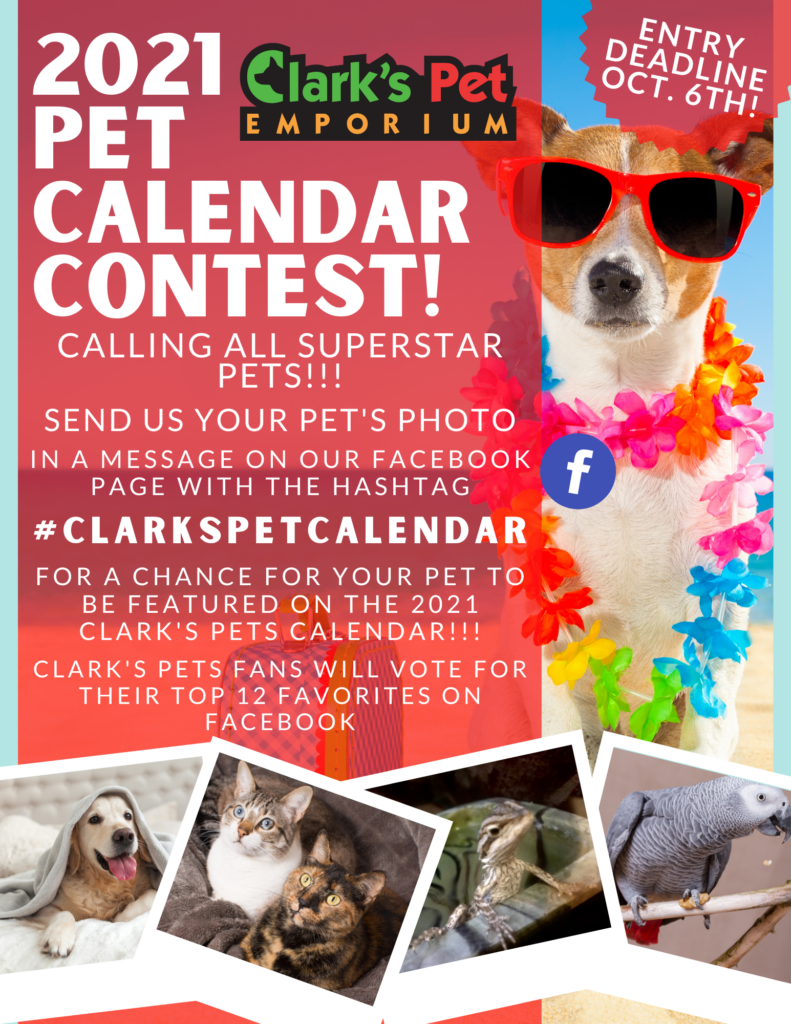 IT'S BACK by popular demand! The 2021 Pet Calendar Contest is HERE!
Calling all superstar pets!!! 🌟🐾🌟🐾🌟
Enter your pet in our calendar contest. It's easy to enter, just visit the Clark's Pets facebook Page, send us a Facebook message with the hashtag
#ClarksPetCalendar & upload your pet's best photo (highest resolution) for a chance to be featured in the 2021 Calendar!!! Deadline to enter is October 6th, 2020 at 11:59 PM Mountain Time.
We will post the photos for the public to vote on their favorites beginning on October 7th and running through October 16th, 2020! The top 12 most voted on photos will be selected! Good Luck! 🗳 📅