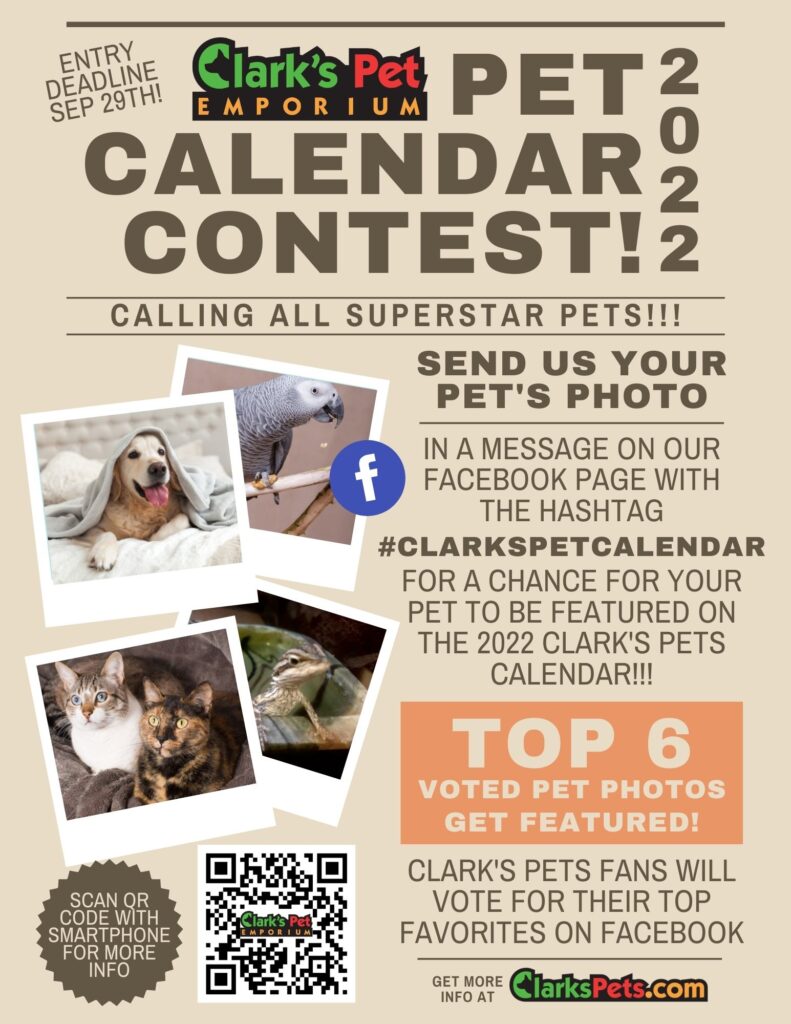 IT'S BACK for the 3rd year in a row! The 2022 Pet Calendar Contest is HERE!
Calling all superstar pets!!! 🌟🐾🌟🐾🌟
Enter your pet in our calendar contest. It's easy to enter, just visit the Clark's Pets facebook Page, send us a Facebook message with the hashtag
#ClarksPetCalendar & upload your pet's best photo (highest resolution) for a chance to be featured in the 2022 Calendar!!! Deadline to enter is September 29th at 11:59 PM Mountain Time.
We will post the photos for the public to vote on their favorites beginning on October 1st and running through October 15th, 2021! The top 6 most voted on photos will be selected! Good Luck! 🗳 📅