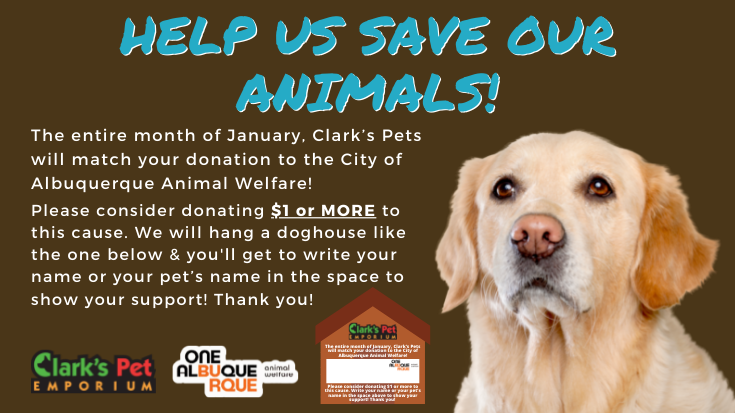 For the 50th Anniversary of Clark's Pet Emporium, during the entire month of January Clark's Pets will match your donation to the City of Albuquerque Animal Welfare!
By visiting any one of our stores, you can donate $1 or more to the cause and Clark's Pet Emporium will match your donation! Let's save these shelter dogs and make sure they are taken care of.
Get more information about the City of Albuquerque Animal Welfare at: https://www.cabq.gov/pets
Please consider donating $1 or MORE to this cause. We will hang a doghouse in our stores in yours or your pet's name as recognition that you support this cause.
See our store locations at the foot of this page! Thank you!